Megan Rapinoe has returned to the U.S. women's national team roster ahead of Carli Lloyd's final two USWNT matches this month. The midfielder missed last month's games against Paraguay with injury. She was one of 21 players named for friendlies against the Korea Republic on October 21 in Kansas City and October 26 in St. Paul.
WHAT WAS SAID?
"IT'S BEEN A STRESSFUL FEW WEEKS FOR THE PLAYERS AND STAFF AND THE WELL-BEING OF OUR PLAYERS HAS AND ALWAYS WILL COME FIRST,"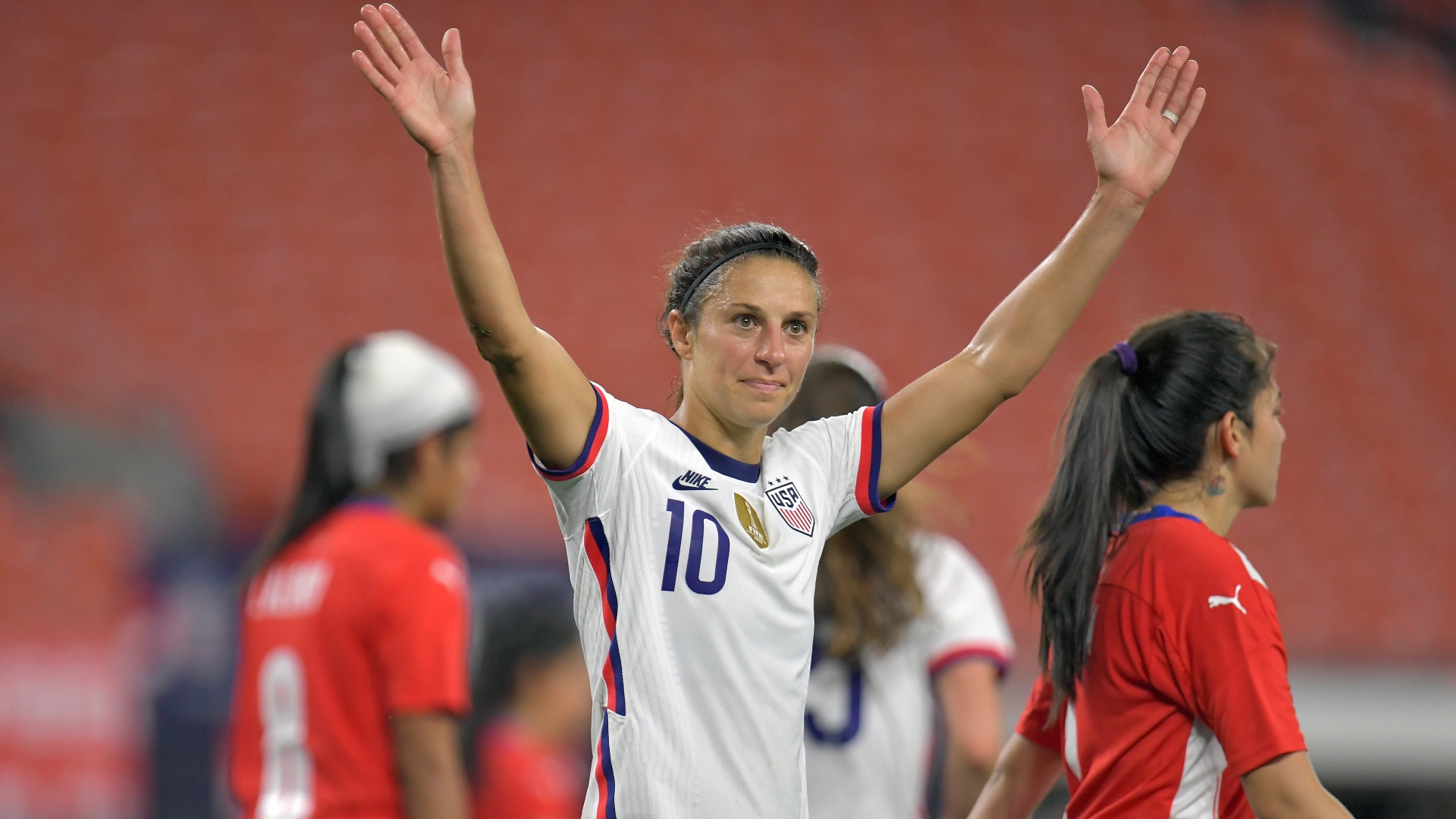 Said head coach Vlatko Andonovski in a statement, reacting to recent abuse scandals.
"WE WILL REALLY FOCUS ON A FEW BASIC THINGS – CONTINUING TO SUPPORT EACH OTHER WHILE GETTING TO DO WHAT WE LOVE ON THE FIELD,"
Says midfielder Carli Lloyd.
ROSTER NOTES
Mallory Pugh, Sophia Smith, Andi Sullivan, and Emily Fox are the four new faces who join the squad for the first time. Christen Press and Crystal Dunn have opted out of the two games as they focus on their mental health.