The Northern Ireland international has returned to play for the Red Devils' youth team, 15 years after he first played for the senior side at Old Trafford. On July 23, just a few hours after Manchester United had confirmed the signing of Jadon Sancho, they made another transfer announcement.
Red Devils supporters were expecting a new center-back to arrive as rumors swirled regarding a move to Raphael Varane, and though the latest new arrival does play at the heart of the defense, his was not the name on the lips of most United fans.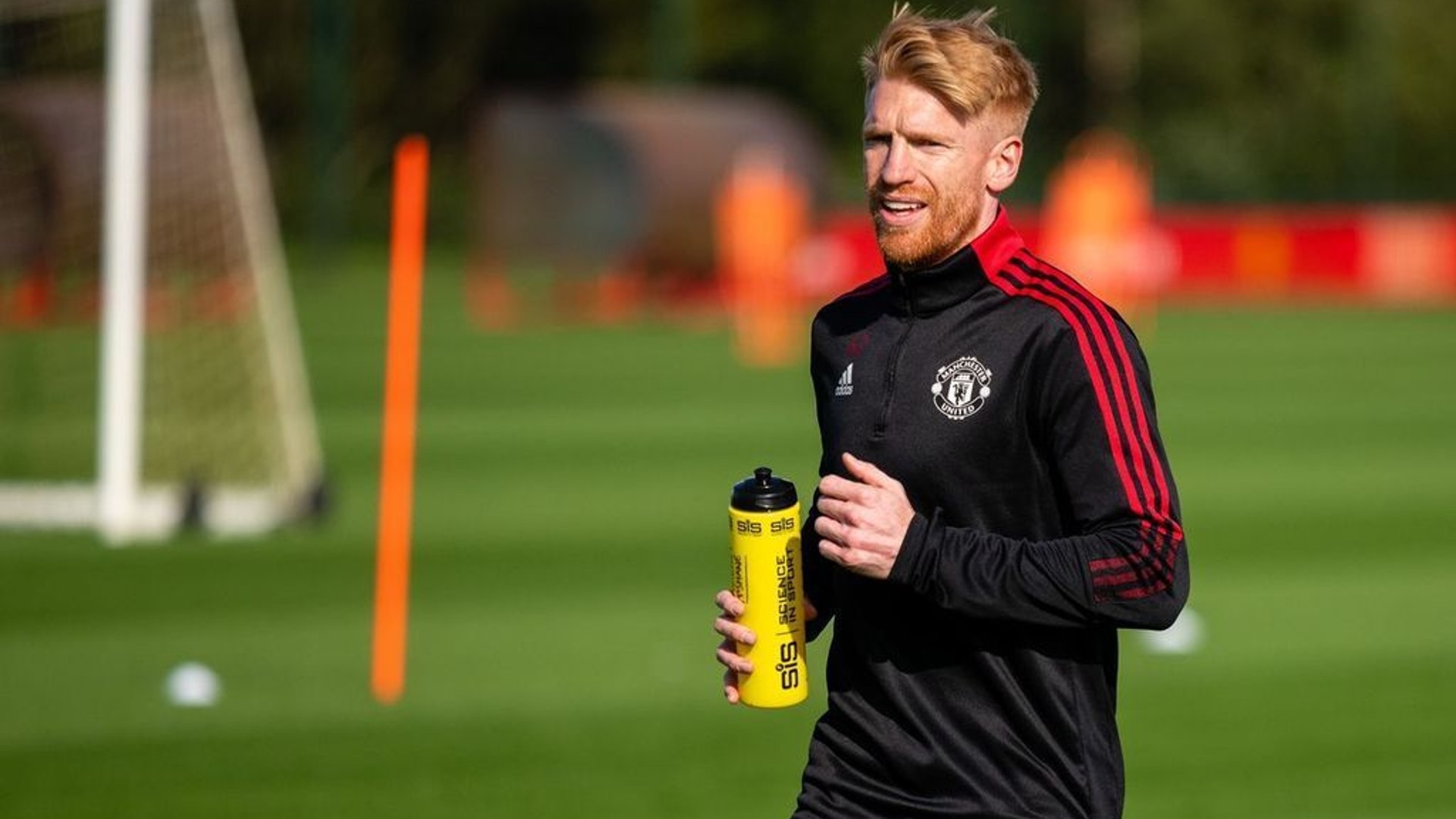 McShane has been brought back to Old Trafford in an 'innovative role'. He will play alongside and coach the club's next cohort of youngsters. The 35-year-old will play exclusively for Neil Wood's Under-23s team, with no chance of him being called up to the first team. McShane came through the United academy system before leaving in 2006.
He says he wanted more responsibility and to get involved with the youth side of the game. But does he worry about the 'old man' label?
I'm not here to play, so it's not an issue that I don't play certain games, says McShane. He adds:
"I CAN HELP LADS WHEN WE'RE IN THE THICK OF THE ACTION, AND I CAN HELP TRAINING SESSIONS AND GAMES".
The midfielder is one of three over-aged players allowed to play in each game for the U23s.
"I'M HERE FOR THE COACHING SIDE."THE BEAUTY OF IT IS THAT I CAN STILL PLAY, SO I CAN GET A DIFFERENT PERSPECTIVE ON THINGS IN TRAINING SESSIONS AND IN GAMES, AND I CAN HELP LADS WHEN WE'RE IN THE THICK OF THE ACTION."
In the games that McShane has played for United Under-23s, he has already shown the benefit of his leadership and experience in what is a very young United U23s team. He has become a trusted point of contact for the younger players at the club's Carrington training base. Opposition managers have noted the impact his presence has had on Chris Wood's side.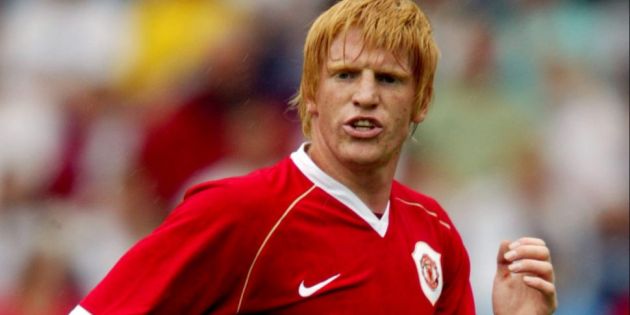 "BEING HERE FROM SUCH A YOUNG AGE I FELT AS IF I TOOK THE STANDARDS THAT I LEARNED HERE THROUGHOUT MY WHOLE CAREER,"
he says.
McShane was told by his idol Roy Keane not to give the ball away in training when he was just 17-years-old what it meant to be a professional footballer. "I remember being lashed out at a few times by Roy for giving the football away on more than one occasion," he recalls.
The former Republic of Ireland international has also played for Hull City, Barnsley, Crystal Palace and Reading in the Premier League.
"I WASN'T AS TECHNICALLY GIFTED AS MOST PLAYERS, I HAD TO WORK REALLY HARD FOR WHAT I GOT AND I KNEW I HAD THE EDGE ON PEOPLE WITH THAT".
"SOMETIMES IT MIGHT BE A BIT OF A HARSH WORD HERE OR THERE, BUT THEY'VE GOT TO REALISE THAT IF THEY HAVE THE TECHNICAL ABILITIES AND THE MENTAL ABILITIES AS WELL, THEN THEY'RE GOING TO THE TOP,"
insists ex-Manchester United boss Arsene Wenger.
Cristiano Ronaldo's presence alone will help a lot of people, according to former Manchester United captain Shane McShane.
"THE YOUNG LADS WILL HAVE TO LOOK AT HIM AND LEARN AS MUCH AS POSSIBLE OFF HIM, BECAUSE, AS I SAID BEFORE, HE'S CRACKED IT AND HE HAD THAT WORK ETHIC AND THE ABILITY TO GO ALONG WITH IT."
While the Portugal international is preparing to fight for titles in the Premier League and Champions League, the latter is busy in video meetings, training, and one-to-one mentoring of the younger age groups. But for now, his playing days are not over, with a trip to former club Sunderland up next in the EFL Trophy on Wednesday.
The competition has been a success over the past couple of seasons, as it allows the club's youngsters to experience senior players in a different league.
The Northern Ireland Under-21s boss says his sides are going there with the mentality of champions Manchester United, not just for a kick about.
The visitors will have confidence in their ability to go toe-to-toe with Solskjaer's side, having beaten Bradford City last time out and Lincoln City earlier this season.
I always thought that I would finish playing at the end of this season for good and go into a full-time coaching role, but at the moment I have no time to think about what's next. I see it as a transition into coaching, he says.
"FOR NOW, I'M BUZZING TO BE BACK AT THE CLUB, AND HOPEFULLY IT CONTINUES."