In their final match for the Premier League season, Manchester United will look to keep their impressive away run intact in addition to gathering some much-needed momentum ahead of their UEFA Europa League final against Villarreal in Gdansk.
Ahead of the game, here is a look at some of the latest Manchester United news.
JOSE MOURINHO WANTS TO REUNITE WITH NEMANJA MATIC.
The Portuguese coach has been linked with a host of Manchester United players since becoming head coach, and Nemanja Matic is the latest player to be linked with AS Roma.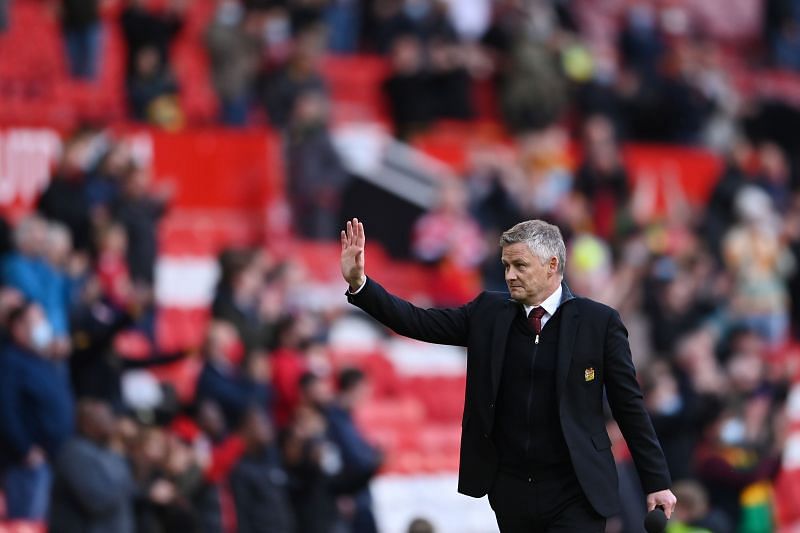 Roma are said to be interested in signing Matic this summer and are willing to offer the fee of €10m. The report claims that Matic will not be available at Tottenham Hotspur because Chelsea want to keep him in the family.
Manchester United yet to bid for Kamaldeen Sulemana
Manchester United have been strongly linked with Kamaldeen Sulemana ahead of the summer window. The 19-year-old was branded the most exciting young player in the Scandinavian region by Manchester United chief scout Tommy Moller Nielsen, who confirmed their interest in the winger.
"AT THIS MOMENT, MANCHESTER UNITED HAVE NOT PLACED AN OFFICIAL BID YET FOR KAMALDEEN SULEMANA BUT THEY ARE SCOUTING HIM INTENSIVELY. HOWEVER, AJAX DID PLACE A FORMAL BID."
Sulemana has scored ten goals and assisted eight more for FC Nordsjaelland this season.
DEAN HENDERSON BEING TRACKED BY BORUSSIA DORTMUND AND TOTTENHAM HOTSPUR
Several European clubs are considering signing Manchester United goalkeeper Dean Henderson ahead of the transfer window. The Englishman has established himself as one of the best young goalkeepers in England and competes with David de Gea for the number one spot at Old Trafford.
According to the report, Borussia Dortmund, Tottenham Hotspur, AC Milan and Chelsea are tracking Henderson's situation at Manchester United. Both of them, as well as David de Gea, are in the process of being linked with a move away from the club.
OLE GUNNAR SOLSKJAER'S FIVE BIGGEST CHANGES AT MANCHESTER UNITED
Manchester United are not where they would ideally want to be just yet but there is no doubt that Ole Gunnar Solskjaer has improved the side. The Red Devils had hit one of their lowest points when Jose Mourinho was sacked back in December 2018.
Ole Gunnar Solskjaer came in like a breath of fresh air, and although there were doubts about his credentials initially, he has proved himself to be the right choice to lead the club forward.
We take a look at the 5 biggest changes Solskjaer has made since he joined Manchester United and explains why they are more important than any other changes in the post-Ferguson era.
OLE GUNNAR SOLSKJAER HAS MADE MANCHESTER UNITED BETTER DUE TO HIS SUPERB MAN-MANAGEMENT
When Jose Mourinho took over, the chemistry of the team suffered. The Portuguese had falling outs with his players and even threw a few under the bus during tough times. Paul Pogba, Anthony Martial, and Luke Shaw bore the brunt of it.
Sir Alex Ferguson's example of management seems to have been followed by Ole Gunnar Solskjaer. For example, if a player needed a pat on the back, he would make sure that it was done.
The manager has been able to separate the speculation surrounding Paul Pogba's future from the player and has managed to bring out the best in the France forward. Solskjaer has also turned Luke Shaw into one of the best full-backs in the Premier League.
Harry Maguire and Mason Greenwood were both pulled into controversies at the start of the season. Ole Gunnar Solskjaer backed them both and though Greenwood took some time to gather his bearings after last summer's events and the death of a close friend, he has hit his stride once again.
Solskjaer has played an important role in Edinson Cavani extending his stay at Manchester United. The Norwegian manager has not punished any of his players since taking over, an important departure from what the Old Trafford faithful had become accustomed to during Mourinho's reign.
GREATER DEFENSIVE SOLIDITY
In the 2019-20 season, the focus was on Manchester United settling down at the back. Ole Gunnar Solskjaer brought in the right players and also improved the existing ones to help the team shore up at the back.
Solskjaer managed Manchester United to a third place defensive record during his first season in the job, despite Harry Maguire and Victor Lindelof's shortcomings.
While the defense has not been as sound as it was last season, we've still seen big improvements, and Maguire and Lindelof are becoming more important for Manchester United's style of play.
The ball is often driven forward from the back by Maguire, while Lindelof excels at heading long passes onto the path of the forwards.