Barcelona President Joan Laporta has maintained his support for a European Super League this afternoon saying it is "absolutely necessary."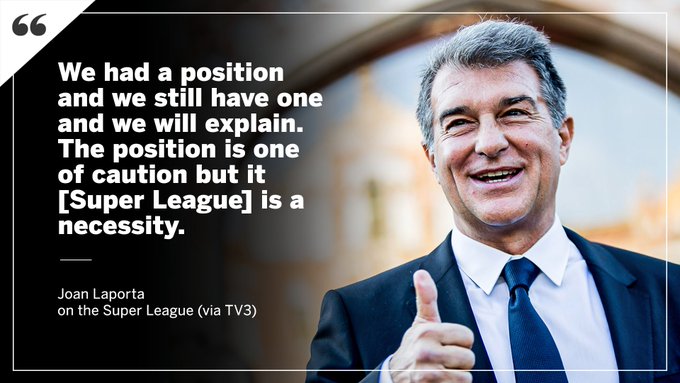 Following Joan Laporta Barcelona have released a lengthy statement on their website about Super League.
"We feel it is equally important to highlight the objective fact that a Court of Justice has already granted urgent legal protection as requested, thus confirming right of the initiative on the part of the founding clubs of the Super League project.
"In this regard, FC Barcelona considers that it would be improper for the necessary process of reflection and debate to be established under criteria of unjustified pressure and intimidation."
It shows Barcelona keen to join Super League and their financial situation is one of the major reason to support Super League. Their statement added that structural reforms were needed
"to guarantee the financial sustainability and feasibility of world football", explaining they agreed to join the Super League "as a matter of immediate urgency".