U.S. coach Gregg Berhalter was left impressed by several of his young players after Thursday's 6-1 win over Martinique. The U.S.'s starting XI had an average age of 23 years old and an average total of five caps per player. Gianluca Busio, James Sands, Miles Robinson, Matthew Hoppe, and George Bello were among those who impressed.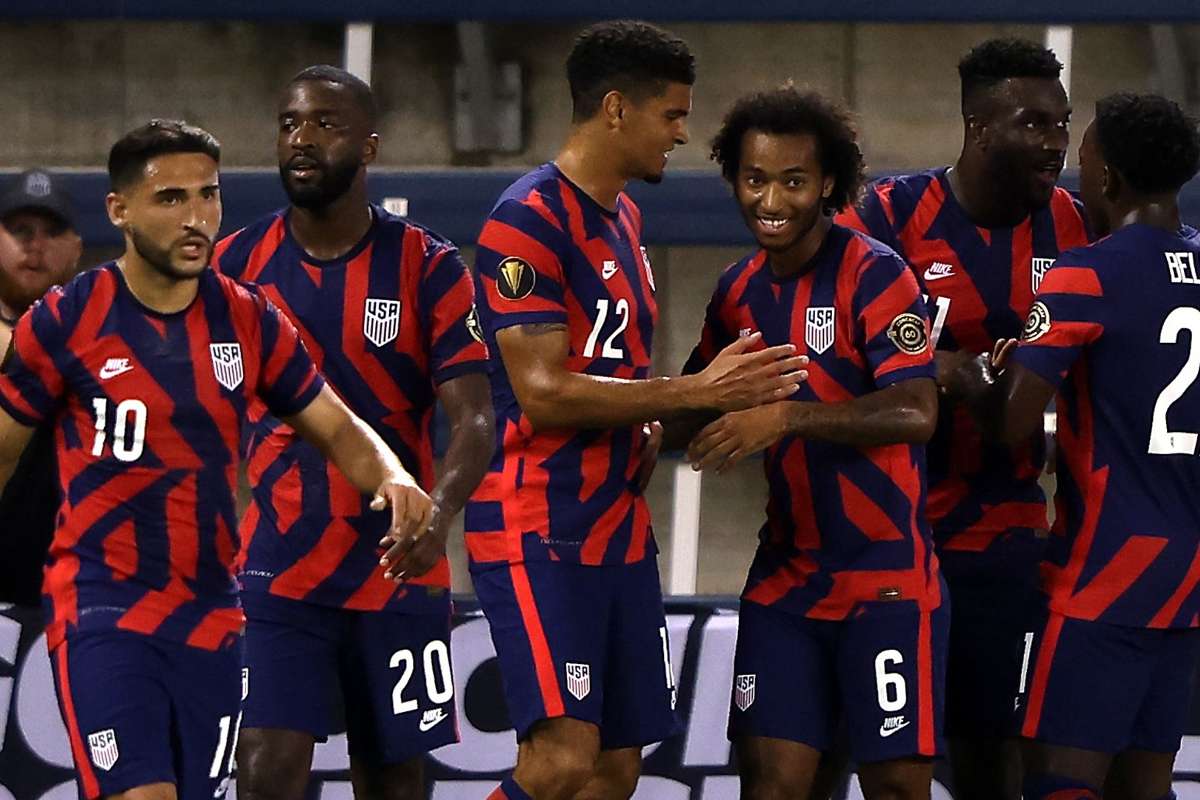 WHAT DID BERHALTER SAY?
Midfielder George Bello and James Sands were among those to earn their first caps for the club. He also praised debutants Matthew Hoppe and Donovan Pines for earning their first cap.
HOPPE: I WANTED TO SHOW THE WORLD I CAN DO THIS
Schalke forward Christian Hoppe made his first appearance for the USMNT in their 0 wins over Ghana. The 20-year-old helped set up Dary Dike's opening goal in the first half of the match. Hoppe is one of four European-based players missing parts of Schalke's preseason to join up with the Gold Cup squad.
"SO THAT'S WHY I DECIDED IT'D BE BEST FOR ME TO STAY WITH THE NATIONAL TEAM RIGHT NOW. WE'VE HAS BEEN TOGETHER FOR A LITTLE OVER A WEEK, AND WE'VE BEEN GETTING CLOSER. WE'VE HAS BEEN FORMING A GOOD BOND AND I THINK THAT IT'S GOING TO BE A SPECIAL TEAM THAT WE WILL WITNESS THROUGHOUT THE WHOLE TOURNAMENT."
Columbus boss Gregg Berhalter was left impressed with the performance of midfielder Daryl Janmaat, who played as an attacking mid and in the pocket. He said:
"IT'S NOT EASY TO TAKE IN ALL OF THAT INFORMATION AND PERFORM AS WELL AS HE DID. HE ALSO SHOWED QUALITY. THE PASS HE GAVE DARYL IS A HIGH-LEVEL PASS. SO, OVERALL PLEASED WITH HIS PERFORMANCE."