Marcus Rashford has said he has "felt no prouder" representing England at Euro 2020. The Manchester United forward has paid tribute to his team-mates and the outpouring of support he's received after his spot-kick miss at Wembley. Rashford says he will never apologise for who he is and where he came from after he was subjected to racist abuse following the Three Lions' defeat to Italy.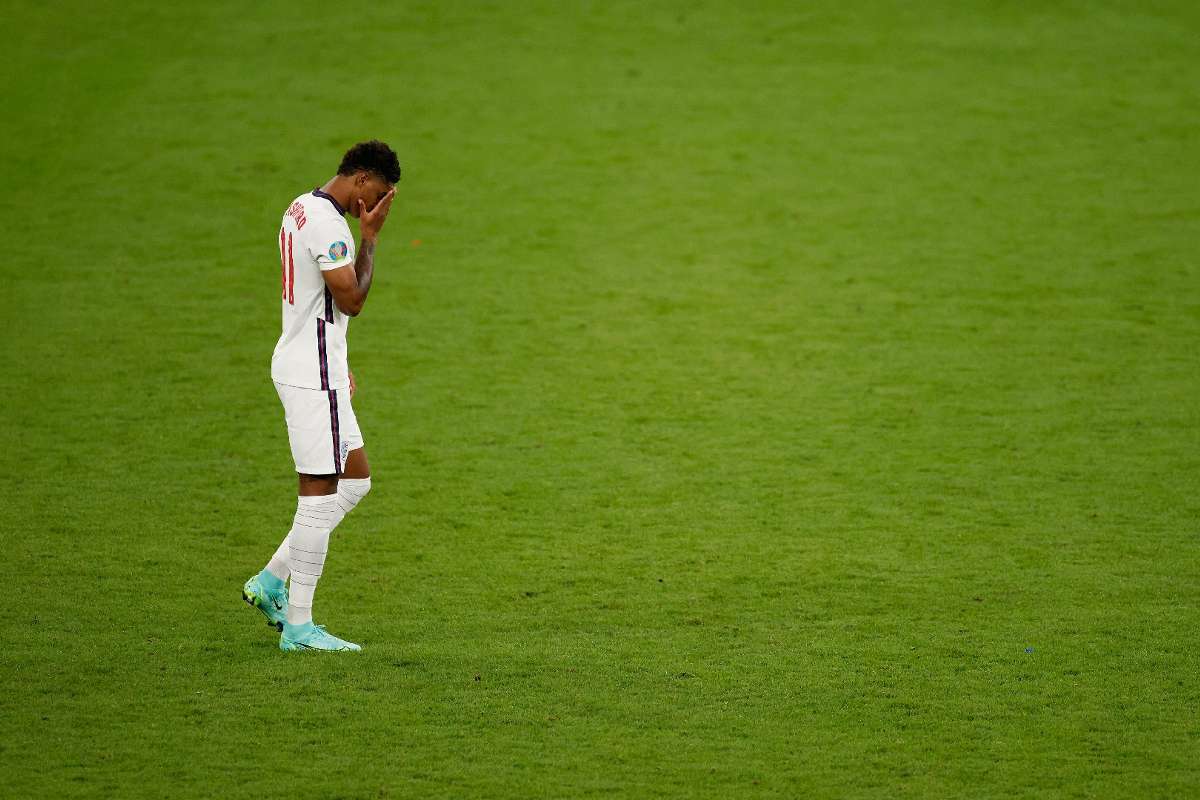 WHAT HAS BEEN SAID?
Manchester United striker Marcus Rashford says he is
"FEELING VERY DOWN"
after his penalty in the Cup final defeat by Chelsea. Rashford:
"I'VE HAD A DIFFICULT SEASON, I THINK THAT'S BEEN FOR EVERYONE TO SEE AND I WENT INTO THAT FINAL WITH A LACK OF CONFIDENCE"
He said:
"I WILL NEVER APOLOGISE FOR WHO I AM AND WHERE I CAME FROM. I'VE FELT NO PROUDER THAN WEARING THOSE THREE LIONS ON MY CHEST AND SEEING MY FAMILY CHEER ME ON IN A CROWD OF THOUSANDS"
THE BIGGER PICTURE
That such abuse continues to blight the English game, even as Rashford, along with his England teammates, continue to make huge strides to combat discrimination, remains a stain upon the country's sporting reputation.
The Manchester United striker was named man of the match for his preface on the pitch. England manager Gareth Southgate will take charge of the Three Lions ahead of September's 2022 World Cup qualifiers. Danny Welbeck and Raheem Sterling were sent off in the first half of the final.