SERGIO AGUERO IS EXPECTED TO JOIN BARCELONA ON A FREE TRANSFER
TOP STORY: AGUERO AGREES BARCELONA DEAL
According to AS, Barcelona is close to reaching an agreement with Sergio Aguero, who will join the club on a free transfer.
The 32-year-old Argentina striker has been given a two-year contract by new Barcelona president Joan Laporta, which will run until June 2023.
Aguero's contract with Manchester City expires at the end of the season, and foreign clubs have been able to negotiate a pre-contract agreement with him since January 1. After a year of struggling with fitness and form, Aguero is looking forward to a new challenge.
City defender Eric Garcia is said to have signed a five-year contract with Barcelona.
Chris Gloster, a twenty-year-old left-back who has spent time with Hannover 96 II and Jong PSV, has been in Europe for nearly three years, but the Washington Post's Steven Goff reports that the United States youth international is set to return to Major League Soccer, with New York City FC trading for his rights from the New York Red Bulls, whose academy he attended from 2013 to 2017.
As speculation about Cristiano Ronaldo's future continues, Zinedine Zidane appears to have opened the door to a possible Real Madrid return for the Juventus forward. Read the entire storey here.
Luka Modric has signed a new contract with Real Madrid, according to Fabrizio Romano.
According to El Mundo Deportivo, Barcelona is ready to offer Ousmane Dembele a new contract. The France international has struggled to find his feet at the Camp Nou, with fitness and disciplinary issues plaguing him since his move from Borussia Dortmund in 2017, but Barca are ready to back him up.
At the start of the season, the 23-year-old forward was heavily linked with a move abroad, with a loan move to Manchester United looking likely.
Dembele's contract has less than a year left on it, so Barcelona must sign him to a new contract soon or consider cashing in while they can.
He cost Barca €105 million plus an additional €40 million in add-ons, of which €30 million has already been paid.
England goalkeeper Sandy MacIver has signed a new two-year contract with Everton, keeping her at the club until the summer of June 2023. MacIver had spent three seasons in the United States with Clemson Tigers before returning to Everton last year, where she started her career. It comes after boss Willie Kirk also signed an extended deal.
"I'm really excited to sign this contract and be at Everton for another two years," MacIver told the club's official website. "Willie has made it clear of his intent with the players he's brought in.
"Willie signing his new contract at the end of last year was a real statement, too, and shows his belief in where the Club is going. That was another big reason for me wanting to stay."
Mark Ogden joins Gab and Juls to debate whether Ole Gunnar Solskjaer deserves a new contract and whether he can lead Manchester United back to the top.
A day didn't seem to go by in the first half of the season without a Christian Eriksen transfer rumour. But the Denmark international didn't leave Inter Milan in the winter window, and it now appears to be paying dividends in his performances.
The 29-year-old midfielder struggled badly in his first 12 months in Italian football, but the free kick he scored against AC Milan to send Inter into the semifinals of the Coppa Italia seems to have transformed his career and he looks set to stay longer.
"It was the hardest and most demanding season of my career," Eriksen told TV2 Sport. "Not because I wanted to escape, I really wanted to fight for my place and I always have. I was sure that if my chance came, I would probably try to grab it.
"I was a bit lucky [with the free-kick], but it was a new beginning. People started looking at me with different eyes. I have improved from game to game and I'm happy that things went like this. Now let's see how it goes and what the future brings."
The Daily Mirror reports that Ole Gunnar Solskjaer is ready to let four players leave in the summer as he reshapes his squad for next season. The Manchester United boss could net £40m by selling Jesse Lingard and Diogo Dalot — possibly to loaning clubs West Ham United and Inter Milan respectively. Phil Jones is completely out of the picture and could be sold for £10m, with United also looking for the same amount for Juan Mata if they trigger a contract extension to prevent him leaving on a free.
Reports suggest that Solskjaer, who is set to sign a new contract, has been promising £80m to spend, and another £60m in player sales will open his options further.
Thomas Tuchel has played down suggestions he may need to enter the transfer market in the summer to cure Chelsea's goal-scoring problems. Despite spending £222m last summer in signing a raft of players, including Timo Werner, Hakim Ziyech and Kai Havertz, all three have struggled to turn their high price tags into performances.
Chelsea drew 0-0 at Leeds United on Saturday, but Tuchel does not think he needs to be looking to the transfer market just yet.
"We're still looking a little bit for the breakthrough for one or two guys to go on a run and score consistently," Tuchel said. "Obviously that's not the case at the moment and we will not stop pushing and stop looking for solutions to create more clear chances for them.
"That's the way it is, but there's no need now to reflect for the summer or reflect on solutions other than the solutions that we have. We have guys we are happy with and who have the potential to be more decisive, and we will try to help them."
The father of Barcelona starlet Ilaix Moriba has revealed how he could have moved to Manchester City in January 2019 when negotiations over a new contract stalled — until he took decisive action.
Moriba, 18, has broken into the Barca first team this year, making his La Liga debut in February in a 5-1 win over Alaves. But it could have been very different for the central midfielder.
"With Barca, negotiations were not advancing," Mamady Moriba told Dario Sport. "We met Txiki Begiristain [City's sporting director] and he explained the project to us. We liked it because they were betting big on Ilaix. A few weeks later we had our tickets to Manchester to go and sign the contract.
"I cancelled it that same morning we were supposed to go there. I wanted Ilaix to be a reference point for the upcoming Barca generations. His friends had gone. If he stayed it was proof that Barcelona bet on young players. And we reached a deal where everyone won."
Juventus sporting director Fabio Paratici has all but ended speculation that Cristiano Ronaldo could leave the club this summer.
Ronaldo, 36, has a contract with Juventus until June 2022 and the Portugal captain came under fire after Juve's elimination from the Champions League at the hands of FC Porto last week, fuelling speculation that he may depart. Ronaldo then scored a hat trick in Juventus' 3-1 victory over Cagliari on Sunday play Does Solskjaer deserve a new contract at Manchester United?
Mark Ogden joins Gab and Juls to debate whether Ole Gunnar Solskjaer can lead Man United back to the top.
"We are talking about a player that has scored 41 goals in 38 games in 2020 with Juventus," Paratici told Sky Italia. "He is the Serie A leading scorer and has won five Ballon d'Or awards and I've lost count of the Champions Leagues.
"With us he has won many titles and it's a privilege to have him in our squad. We are keeping him close to us and we will enjoy him for as long as possible. We are delighted to have him with us. Does he represent the future of Juve? Without a doubt."
That hasn't stopped the Spanish newspapers continuing to speculate about a return to Real Madrid, though.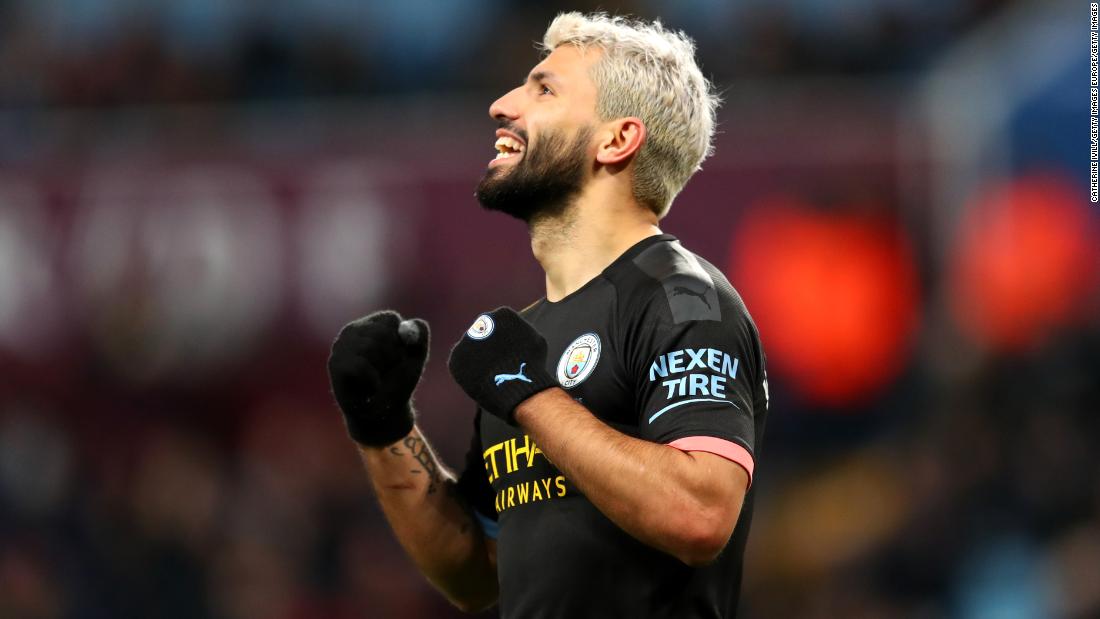 The frontpage of Diario AS on Monday insisted that "Cristiano is possible" while admitting that "the financial fit is difficult, because of his salary and image rights."
Marca took a more realistic tone, saying that "Jorge Mendes' offering of the possible return [of Ronaldo] hasn't changed Madrid's plans," naming Kylian Mbappe and Erling Haaland as more likely summer targets.
Lautaro Matinez has again insisted he is eager to sign a new contract with Inter Milan, despite the club's financial difficulties. He has already said that the door is closed on a move to Barcelona, which 12 months ago seemed a mere formality before the coronavirus crisis took hold.
"The contract renewal? We're working on it. Inter at the moment are in a bit of financial difficulty but I am calm because the agreement can be found," the 23-year-old Argentine striker told Sky Sport Italia.
Arsenal have identified Eintracht Frankfurt defender Evan N'Dicka as a key transfer target, while Yves Bissouma of Brighton is also being tracked, reports the Daily Express.
N'Dicka, 21, moved to the Bundesliga from Auxerre in 2018 for £4.7m and has excelled on the left side of a back three. The Express says talks have already taken place with N'Dicka's agents, with a fee of £19m suggested. Bissouma, 24, is seen as a back-up target.
Borussia Dortmund sporting director Michael Zorc has said only a few clubs will be able to sign Erling Haaland when he decides to leave the club.
"I have never seen someone like him. We can search Europe-wide," Zorc told Welt am Sonntag. "If he ever left us somewhere, there would only be a handful of clubs, but we'll try to keep him as long as possible for sporting reasons."
Dortmund are fifth in the Bundesliga table and in danger of missing out on the Champions League next season, and Zorc knows that being among Europe's elite is crucial.
"We don't want to play in the Europa League on Thursdays. We want to give our calling card in the Champions League," he added.
Haaland has been linked with Barcelona, Chelsea, Juventus, Liverpool, Manchester City, Manchester United, Paris Saint-Germain and Real Madrid. Check out Mark Ogden's run down of where he might end up.