Arsenal has offered their unwavering support to Bukayo Saka after he suffered penalty shootout heartache and racist abuse during and after England's Euro 2020 final defeat. The 19-year-old was introduced off the bench by Gareth Southgate in a heavyweight encounter with Italy at Wembley on Saturday. He was one of three players to miss from the spot after a 1-1 draw, and the fallout to that contest has been all too predictable.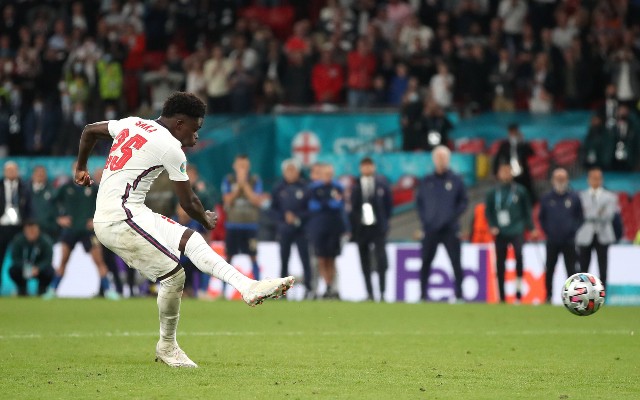 WHAT HAS BEEN SAID?
Arsenal's Bukayo Saka was racially abused on social media after the Euro 2020 final. The 19yearold has been with the club since he was seven years old. Arsenal says they were proud to see him represent England throughout the tournament. But that pride quickly turned to sorrow at the racist comments made by a fan after the final.
Arsenals have condemned the racism of a number of black players. The club's statement said:
"WE ARE SAD TO HAVE TO SAY WE CONDEMN THE RACISM"
And that it cannot continue. They added: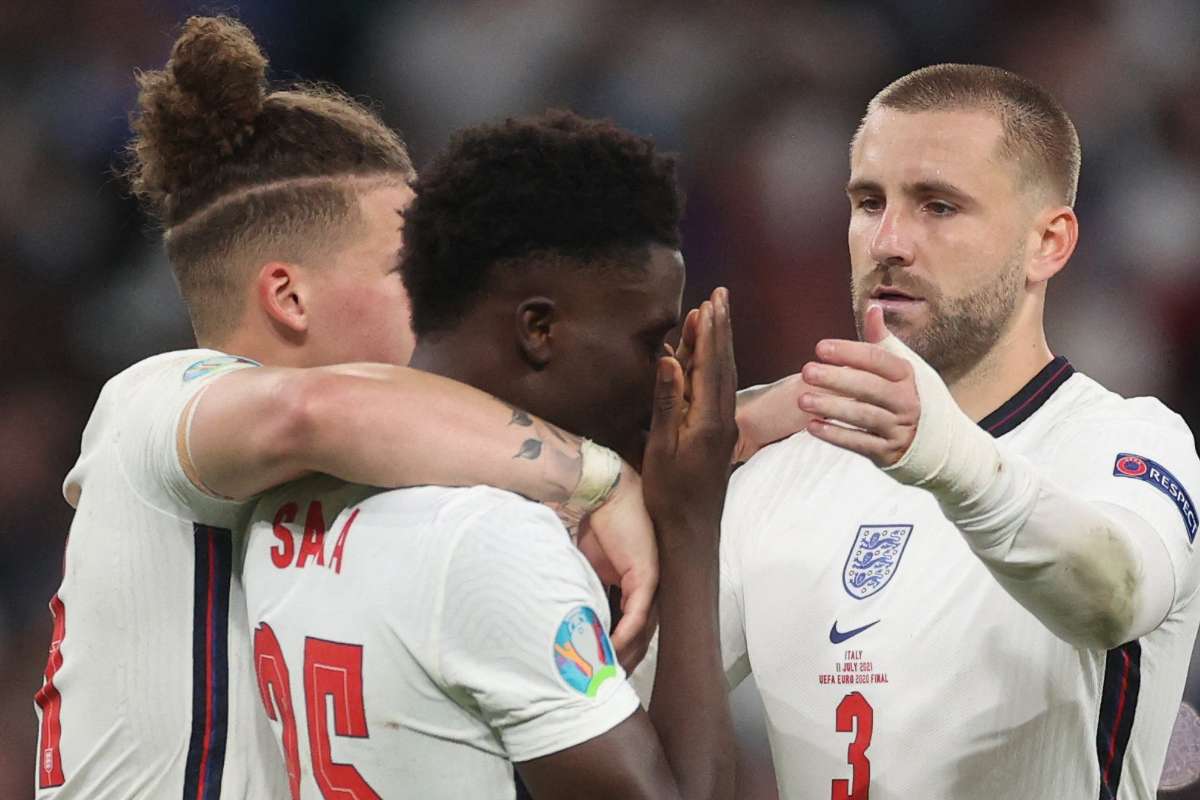 "OUR MESSAGE TO BUKAYO IS: HOLD YOU'RE HEAD HIGH, WE ARE SO VERY PROUD OF YOU AND WE CANNOT WAIT TO WELCOME YOU BACK HOME TO ARSENAL."
THE BIGGER PICTURE
England Under-21 midfielder Saka is closing in on 100 appearances for Arsenal and has nine senior caps for England. The -year-old made his England debut at Euro 2020 with a goal in the quarter-final win over Italy. He was part of Gareth Southgate's team that reached the last eight of the tournament. Questions have been asked as to why he was forced to step up in a major final, with more experienced players alongside him. But he has come through a tough summer and will be expected to bounce back stronger.