Thousands of fans celebrate after Italy's 3-2 win over England in the Euro 2020 final at Wembley. Cheering fans greeted the team as they arrived back in Rome with the trophy on Monday. The victory at Wembley stadium brought Italy its first European title since 1968. England remains without a major trophy since 1966 when they beat West Germany in the World Cup final 4-2.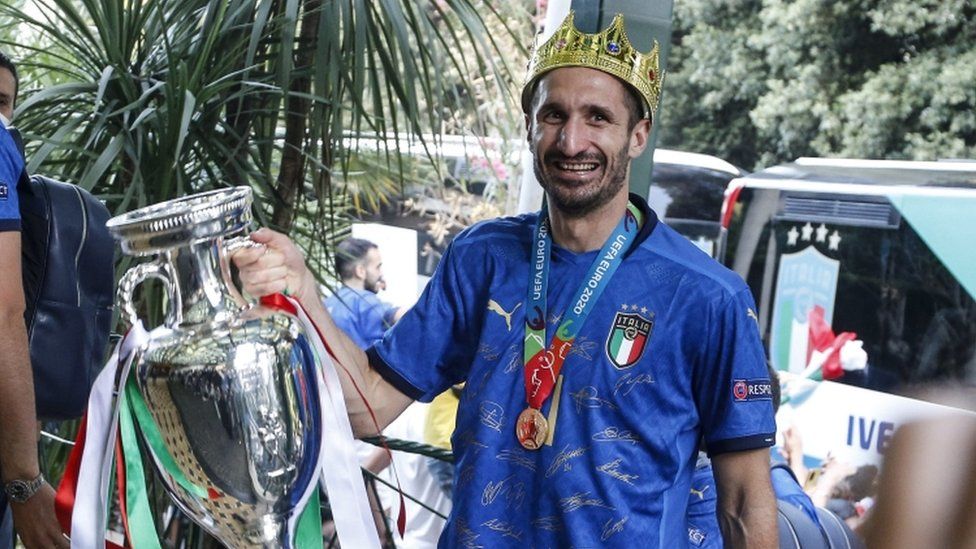 "I AM SO HAPPY! WE ARE EURO CHAMPIONS, I AM GOING TO CELEBRATE ALL NIGHT, I AM GOING TO CELEBRATE ALL NIGHT!"
Beatrice Mattioli in Rome told Reuters news agency.
"IT'S INCREDIBLE, IT'S INCREDIBLE, YOU CAN'T FEEL BETTER THAN THIS, IT IS AMAZING, AND WE WON THE FINAL!"
Said Stefano Gucci, another supporter in the Italian capital.
The triumphant team landed at Rome's Fiumicino airport early on Monday morning. Crowds cheered as they disembarked, and later as they arrived at their hotel. Italy has won its first European football title since 1968 after a penalty shoot-out victory over England in the final of Euro. The match ended 1-1 after extra time and Italy's fans erupted into wild celebrations on the streets of Rome. Roberto Mancini has transformed a national team from the shame of failing to qualify for the last World Cup to a side unbeaten now in 34 games.